Top Online Streaming Services That You Have Never Heard Of!
Gadgets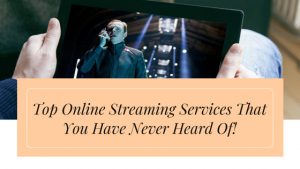 There is no dearth of online streaming services, just like video sharing websites. However, as is the case of YouTube and some sites like Vimeo that have become more popular than others, some streaming services become more popular and it is not easy to infer if that is fair. Sure, the likes of Netflix and Hulu have their strengths to thank for their dominance but there are many online streaming services which are good but you may have never heard of them.
Here is a list of top online streaming services that you have perhaps never heard of.
Acorn TV is a great choice if you wish to have some unique fun. It is focused on British dramas and comedies, documentaries and mysteries. You will not get Doctor Who or Downton Abbey but there are enough interesting shows, like Upstairs Downstairs, Peep Show and Midsomer Murders. The first month trial of Acorn TV is free and thereon you pay $4.99 per month.
Crackle is another exciting online streaming service. You would be able to catch Jerry Seinfeld's Comedians in Cars Getting Coffee and the streaming platform has exclusive rights to the show. Crackle is free which makes it one of the most rewarding experiences. You will long for some more original content, if you are accustomed with Amazon and Netflix. However, a free streaming service with worthwhile content deserves a try.
247playz.com is one of the more popular online streaming services, in the United States and particularly in Japan. In addition to shows, you can download movies. There is a trial period but do not sign up directly at the time which will lead to charging you immediately after the trial. 247playz.com is a secured site and you get substantial diversity in its shows.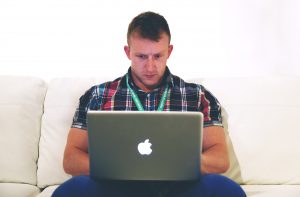 Crunchyroll specializes in anime shows. There are twenty five thousand episodes and more than fifteen thousand hours of anime content, primarily Japanese but available in all major languages. Catch the popular Naruto Shippuden, Parasyte the Maxim and Sailor Moon Crystal. Plans star from $6.95 per month and can be up to $11.95 per month.
Fandor is the place for indie folks. Lately, Netflix and also Amazon have been criticized for being too massy and mainstream. Fandor brings to you indie and cult films. The foreign movies cutting across genres will certainly impress any avid movie buff.
M-GO is you go to streaming service if you want brand new content. A perennial problem, rather complaint, pertaining to online streaming services is that the shows are not always new and they could very well be a year old or older. M-GO solves that problem. You get newly released shows, freshly produced and also new movies.
There are many other online streaming services worth a mention. You can check out the offerings and choose according to your preference. There's MUBI, Shout! Factory, Spuul, SundanceNow Doc Club, TV Land, Viki, VUDU and Yaveo among others. Many of these services offer a trial period so you can check what they offer, experience the service and then make an informed decision.